Quality Middle East
Delivers the exceptional and world class Consulting Services and Certification Standards globally specializes the entire range of ISO Management System, BRCGS (Brand Reputation Compliance Global Standards), FSSC 22000 (Food Safety System Certification), Organic Certification, Halal and GLOBAL GAP (Good Agricultural Practice).
Read More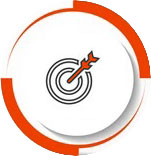 Mission
To deliver the most feasible solution, outstanding recommendation, training and professionalism with our competent management consultant by understanding our client's project requirements to attain and exceed our client's expectations.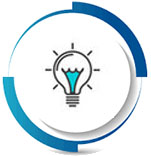 Vision
To become the world class service providers with professional consultancy, training and advocacy to the clients all around the globe and leads by the name Quality.
Why Quality Middle East Consultants
Professional support for accreditation process.
Define the scope of accreditation.
Procedure for protecting the integrity of data produced by the organization
Procedure for performing inspections & for avoiding deterioration or damage to inspection items
Procedure for ensuring the security of data produced by the organization
Prepare your staff to face the accreditation board.
Undertake relevant training for your employees.
Undertake schedule of internal audits.
Undertake your annual surveillance audits.
Act as your third-party professional organization/quality advisory board or quality management department.
Looking for ISO Consultant, Food Safety & Security Experts?